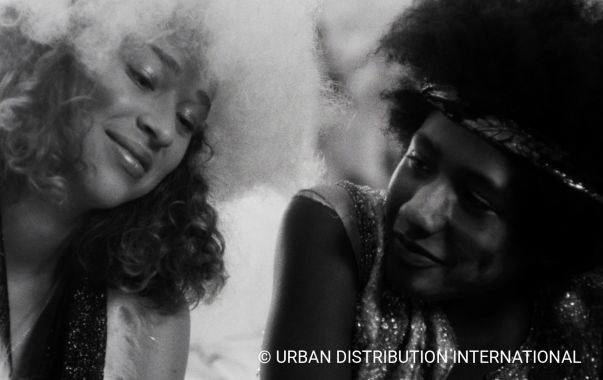 OPENING FILM: SWEET THING
Arena 21
Free Entry
Austria Premiere, US 2020, 91 min, Feature, OV English
D: Alexandre Rockwell
With Lana Rockwell, Nico Rockwell, Jabari Watkins
Director & Book: Alexandre Rockwell
Cinematography: Lasse Tolbøll
Editing: Alan Wu
Sound: Alan Wu
Sound Design: Alexandre Rockwell
Production Manager: Kenan Baysal
Production: Kenan Baysal, Louis Anania, Haley Elizabeth Anderson
Grey scales are interspersed with pale colours when young Billie seeks refuge with her namesake Billie Holiday.
She and her brother Nico live alternately with their mother and their alcoholic father. In their changing environments only the forms of violence change. When the siblings meet Malik, a teenager the same age, the world seems to reveal unprecedented nuances, so the three decide to break out of their everyday life and flee to Florida. A journey begins that takes Billie, Nico and Malik to places one must dare to dream about. An escape that becomes a sensitive story of utopias and their fragility.
Filmmaker Alexandre Rockwell learned his craft in his youth from his grandfather in Paris. The Russian animation filmmaker Alexander Alexeieff and his wife, the American Claire Parker, are considered the inventors of nailboard animation. Rockwell continued his training at the Cinémathèque Française and began making short films in the 1980s. His international breakthrough came in 1992 with the film In the Soup, followed by further successes with Four Rooms, Somebody to Love and Little Feet. Since 2017 he has been head of the directing department at NYU Tisch School.