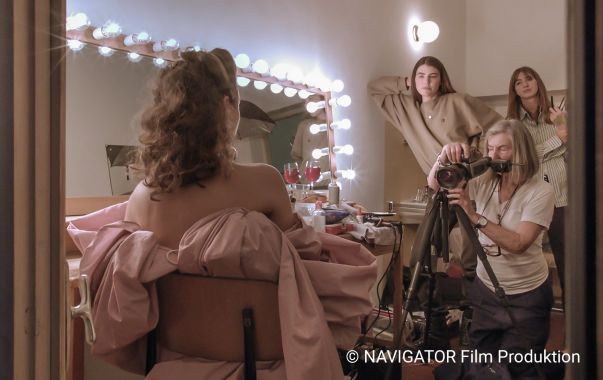 ELFIE SEMOTAN, PHOTOGRAPHER
Arena 21
Free Entry
AT 2019, Documentary, 76 min, OV German
D: Jörg Burger
Director, Book & Cinematography: Joerg Burger
Editing: Dieter Pichler
Sound: Nora Czamler
Assistent to the Director: Ines Kaizik-Kratzmüller
Dramaturgy: Constantin Wulff
Production: Johannes Rosenberger & Constantin Wulff (Navigator Film Produktion)
Elfie Semotan is considered the luminary of Austrian photography. For more than half a century, Semotan, now 77, has been working successfully at the interface of art, fashion and advertising photography. Many of her sophisticated visual arrangements are legendary. Semotan's work is not only characterized by her strong personality but also by her continuous resistance to the mainstream.
Joerg Burger is a filmmaker, DOP and photographer. His work has been shown in numerous important exhibitions. His films toured the world and are shown and awarded at the most renowned festivals.
In Cooperation with MQ VIENNA FASHION WEEK 2020.