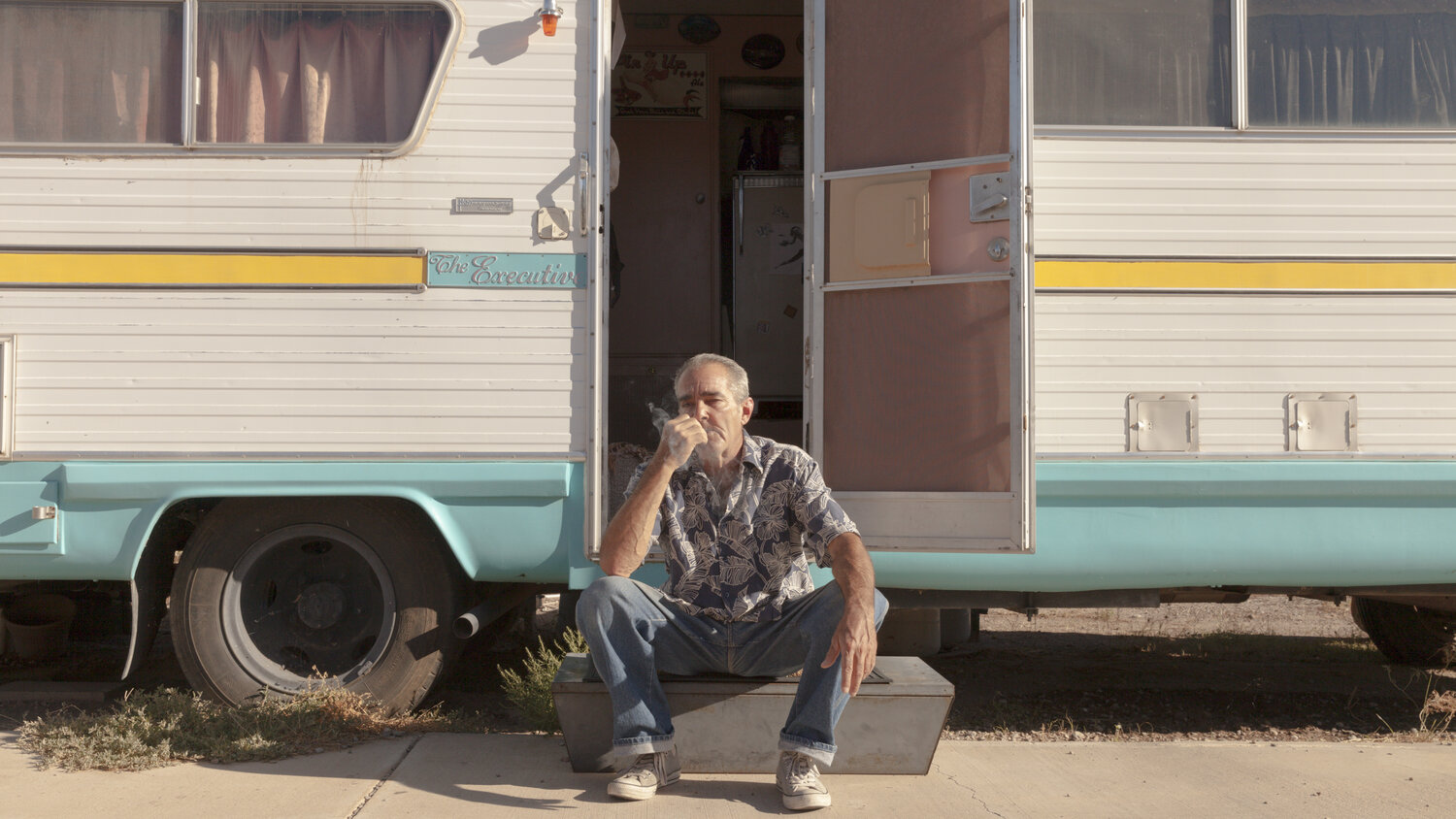 TRUTH OR CONSEQUENCES
Free Entry
USA 2020, Doku-Fiction, 103 min., OmeU
Director: Hannah Jayanti

Director & Script: Hannah Jayanti
Production: Sara Archambault
DOP: Hannah Jayanti
Editor: Hannah Jayanti
Sound: Hannah Jayanti, Scott Hirsch
Animation: Alexander Porter
Music: Bill Frisell
Forty kilometres outside the small town Truth or Consequences, in the middle of New Mexico's desert, lies "Spaceport America" - the first private spaceport. For a decade, people there have been dreaming of tourism to space and the utopia of being able to leave our planet. The film draws a line between these futuristic plans and the questions, what and who will remain when humanity turns its back on Earth?
In the foreground of these fictional questions, intimate portraits of real protagonists emerge, which provide insight into their desires and the most defining moments of their lives. Characters from a seemingly isolated past for whom there appears to be no place in the future. Past, present and future intertwine in Jayanti's film as she blends historical and documentary footage with 3D simulations to paint a fragmented picture of a spaceport ghost town.
Hannah Jayanti is a director, producer, cinematographer, editor and teacher. Her work involves co-creating spaces that exemplify anti-capitalist practices while creating surprising futures. Her work as an educator focuses on free and low-cost media training through community media centres and public access stations.