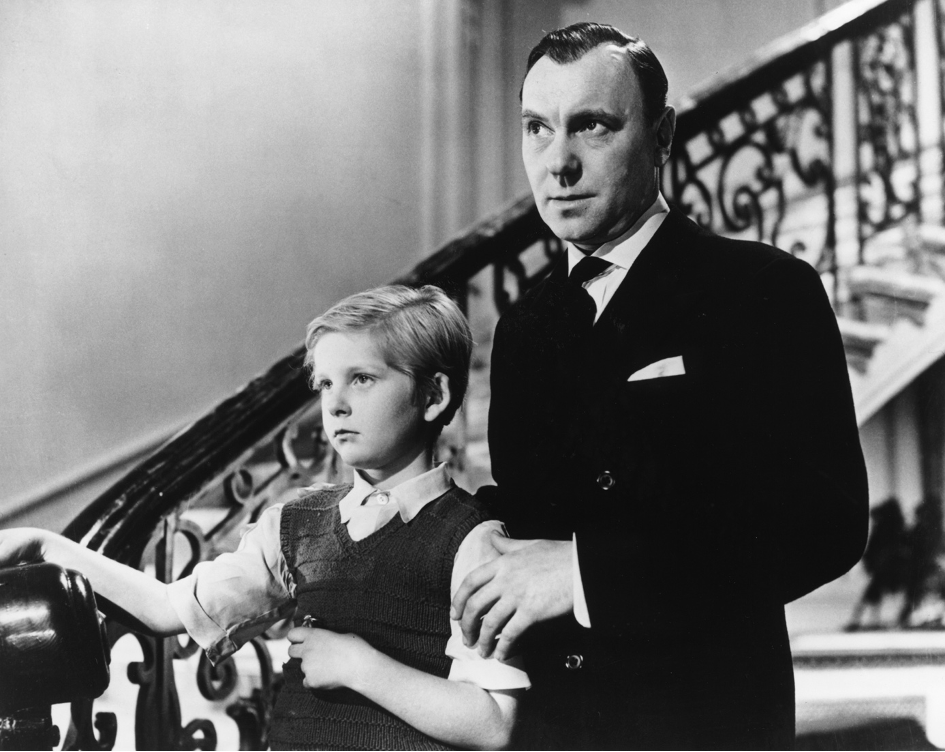 THE FALLEN IDOL
MQ Arena 21
Free Entry
GB 1948, 95 min., feature film, OV
Director: Carol Reed
Starring: Ralph Richardson, Michèle Morgan, Bobby Henrey a.o.
Director: Carol Reed
Screenplay: Graham Greene
Producer: Carol Reed
Cinematography: Georges Périnal
Editing: Oswald Hafenrichter
Art director: Vincent Korda & James Sawyer
Music: William Alwyn

In the presence of Martina Theininger (Frame[o]ut Director)
Philippe, the young son of a diplomat in London, stays alone in the house for a few days with the butler Baines. Philippe is attached to Baines and adores the correct and humorous man, who delights his protégé with adventurous stories from his life. But Baines has never been a lion tamer, spy or rally driver. Rather, he leads an unhappy marriage and has an affair with the ambassador's attractive secretary. When Philippe is drawn into Baines' real life, dramatic and disastrous entanglements ensue, which the child must navigate alone.
With his world-famous film THE THIRD MAN (GB 1949), Carol Reed shaped the image of Vienna in the post-war years until today. Orson Welles, as the unscrupulous penicillin racketeer Harry Lime, made film history, alongside Alida Valli, Hedwig Bleibtreu, Annie Rosar and Paul Hörbiger. The film music by Anton Karas remains unforgotten. Less well known and with all the directorial finesse of Carol Reed is THE FALLEN IDOL (GB 1948). The first film in a trilogy based on stories by Graham Greene, which also includes OUR MAN IN HAVANNA (1959), it lives up to the label of first-class entertainment (Sight&Sound Bulletin, BFI, 2021) in every respect.