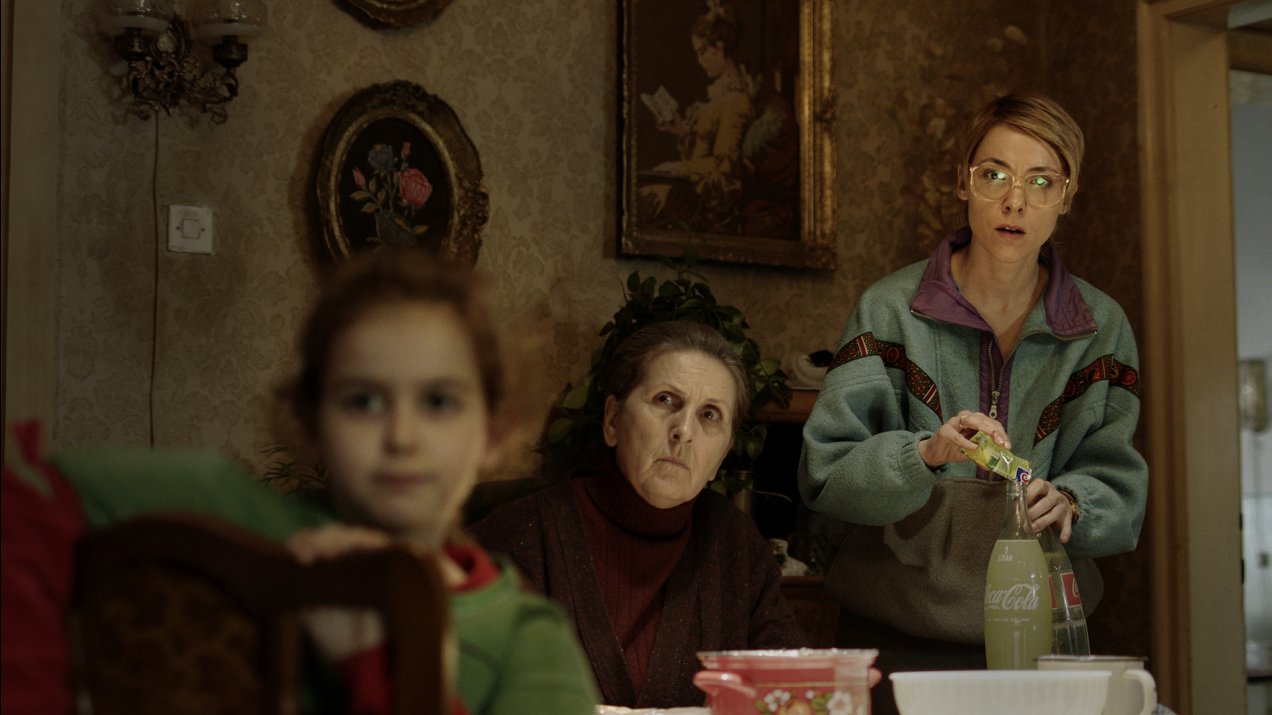 KELTI
MQ Arena 21
Free Entry
RS 2021, 106 Min, Fiction, OV English subtitles
Director: Milica Tomović
Starring: Mit Dubravka Kovjanić, Stefan Trifunović, Katarina Dimić , Anja Ðorðević
Director & Script: Milica Tomović
DOP: Dalibor Tonković
Editor: Jelena Maksimović
Sound: Jakov Munižaba
Music: Ana Ðurović
Production: EED productions, Film Danas
Set Design & Costume: Marija Mitrić
Serbia, winter 1993. The radio announces that Al Pacino starring in SCENT OF A WOMAN is the favorite candidate for the Oscars. Al Pacino, horn-rimmed glasses and Teenage Mutant Ninja Turtles - all at the peak of their careers. In the winter of 1993, Marijana and her husband Otec are preparing for their daughter Minja's childhood birthday party. Like the movie, the party hardly follows a standard trajectory - as the kids compare toys and call for cake, a little party is starting for the adult guests as well.
From chaotic, absurdly funny and yet very much taken from real life concatenations of arrivals, dramas, flirtations, quarrels, tenderness and general puberty fits, Milica Tomović builds a time capsule and tells the story of a woman who is a mother, wife, event planner, sister, friend, accomplice and lover - on this evening and presumably on all that preceded it, but perhaps not on those that will follow.
Milica Tomović (1986, SFR Yugoslavia) graduated from the Academy of Dramatic Arts in Belgrade in 2011 with the omnibus film OKTOBER, which she shot together with her fellow students. In 2016, her short film TRANSITION had its international premiere at Locarno and won several awards. In 2018, she directed five episodes of the hit Serbian television series MORNING CHANGES EVERYTHING. In 2021, Milica completed her feature film CELTS.