Frame[o]ut presents feature film, documentary film, short film, art film, cinema & digital culture as well as supporting programs before the film screenings.
Frame[o]ut shows exciting storytelling, unusual points of view and surprising forms of expression in all programs.
Frame[o]ut is about immersion in collective cinema experiences and discovering audiovisual current discourses.
Frame[o]ut makes cinema a place of dynamic publicity at the MQ Vienna. Art and culture can be experienced in an inclusive and accessible way.
Frame[o]ut is created by the frame[o]ut curatorial team. Collaboration with guest curators, cultural initiatives and other festivals generates new perspectives.
Frame[o]ut dedicates parts of its program to Cinema & Digital Culture. The unknown is explored, the everyday celebrated. Media technology changes meet technology critique, the end of privacy embraces the diversity of self-representations on the net, cross-disciplinary artists open experimental cinematic perspectives on the big screen.
Frame[o]ut offers summer cinema lightness in challenging times.
Frame[o]ut is the open air cinema at the MQ Vienna. Open air & free admission.
. . .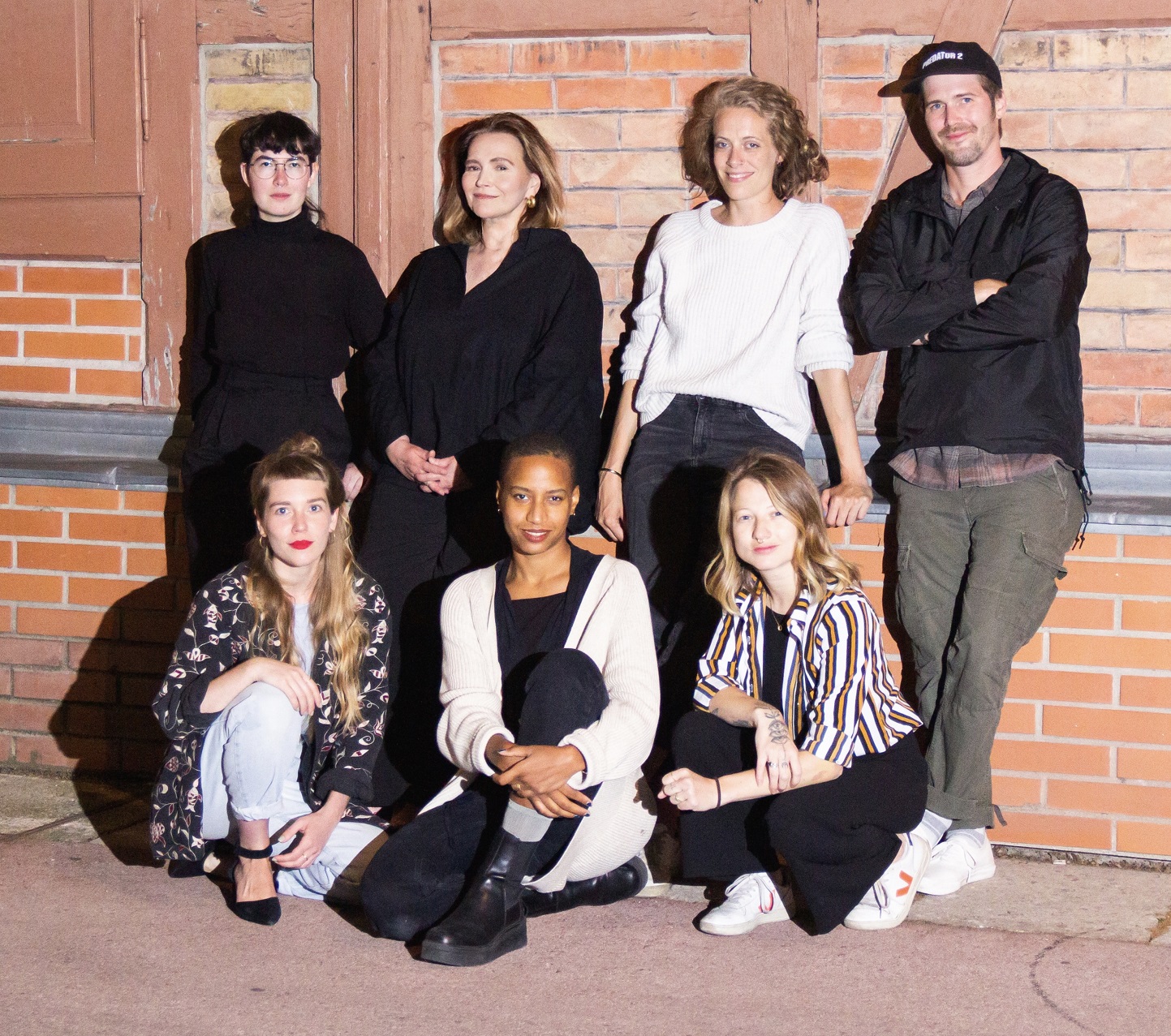 CREDITS
MARTINA THEININGER

Festivaldirector frame[o]ut

VIKTORIA SALCHER

Projectconsultant frame[o]ut

LISA HEUSCHOBER

Program Manager frame[o]ut

INES KAISER

Lead of Production

DJAMILA GRANDITS

Curator frame[o]ut

VALENTINA DUELLI

Curator & Website & frame[o]ut

CLARA GRUBER

Social Media & Locationmanagement

ALEXANDER GUGITSCHER

Visuals & Editing & Copies frame[o]ut

ANNA GRUBER

Webgraphics

THOMAS WOLF

HTML+CSS / nanomedia


FRANZ K. THEININGER

Design frame[o]ut Logo


LORENZ ZENLESER

Team Photo

BETTINA LEIDL

Director of MuseumsQuartier Vienna/MQ

IRENE PREIßLER

Press and PR/MQ

DJEIRAN MALEK-HOFMANN

Lead of Communication & Marketing, Sponsoring/MQ

NATALIE AGYEMAN & MANON SOUKUP

Online Marketing & Social Media/MQ

KORBINIAN GLEIXNER

Events and Outdoorprograms/MQ

JULIAN GANTNER & VERENA HOLZINGER

Lead- and Informationsystems & Rental MQ Avertising Space
CURATORS
MARTINA THEININGER

Festivaldirector frame[o]ut

DJAMILA GRANDITS

Curator frame[o]ut

LISA HEUSCHOBER

Program Manager & Curator frame[o]ut

VALENTINA DUELLI

Curator & Website & Editing frame[o]ut
MARTINA GENETTI

YOUKI & Filmclub Tacheles

JESSICA MANSTETTEN

Free Curator

HENRIE DENNIS, FARIS CUCHI GEZAHEGN

Afro Rainbow Austria

BELINDA KAZEEM-KAMINSKI

Free Curator

BOGOMIR DORINGER

Q21
THANKS TO
SYLVIA FAßL-VOGLER

Head of Unit Film and New Media / Vienna Department of Culture

BARBARA FRÄNZEN

Head of Unit Filmart/ Federal Chancellery

GERNOT SCHÖDL

Managing Director VdFs