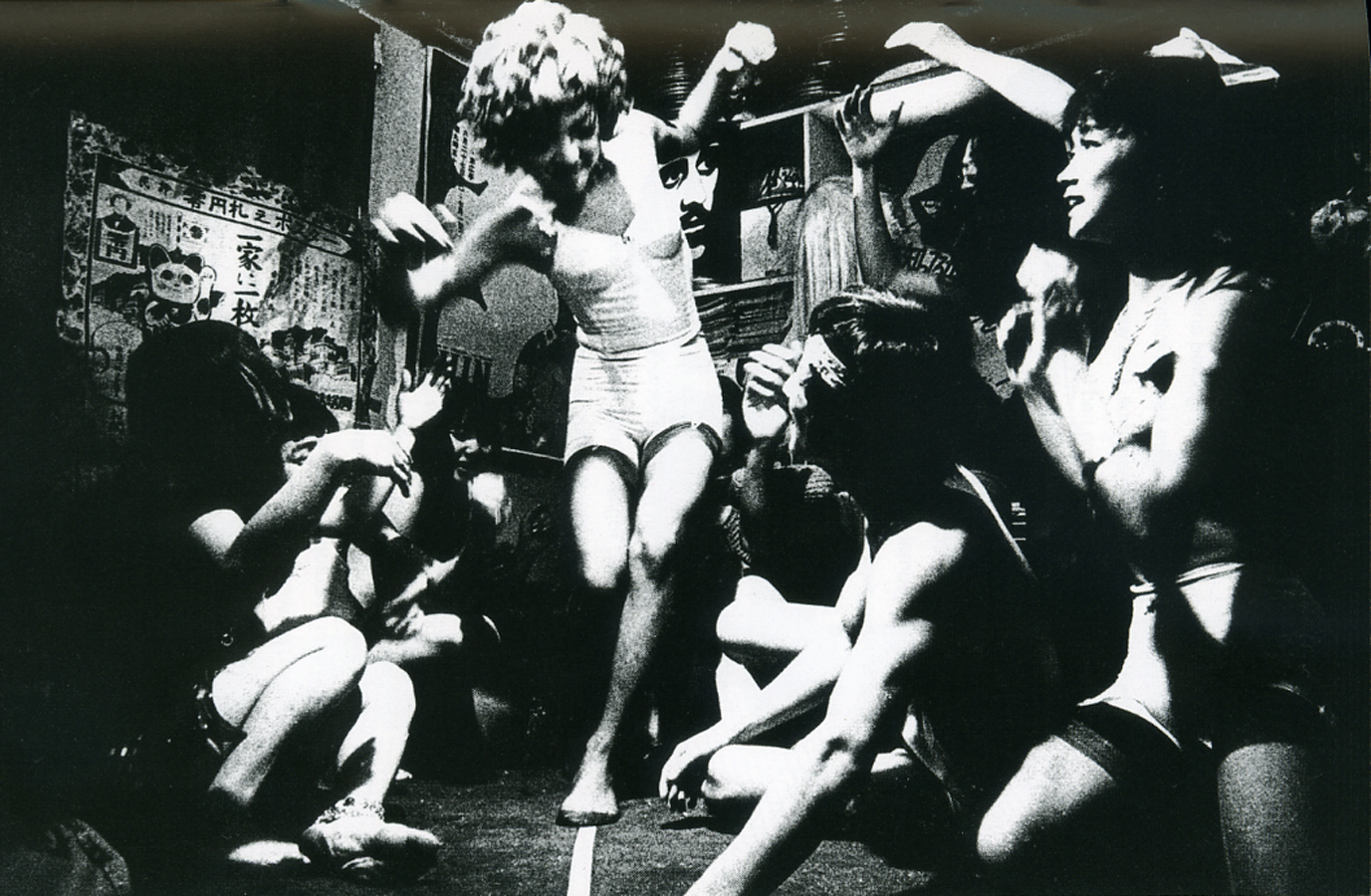 FUNERAL PARADE OF ROSES
Free Entry
JP 1969, 105 min., Fiction, Japanese, OFmeU
Director: Toshio Matsumoto
with Pîtâ, Osamu Ogasawara, Yoshio Tsuchiya, Emiko Azuma
Director & Skript: Toshio Matsumoto
Production: Mitsuru Kudo, Keiko Machida
DOP: Tatsuo Suzuki
Editor: Toshie Iwasa
Music: Joji Yuasa
Genet, a queer bar in Tokyo's underground in the late 1960s. Eddie and Leda compete here for the position of Madame. Both have a love affair with Gonda. Exuberant nights, drifting through the city, past political rallies in Leda's mother's salon. Rushing through night and life. Fabulous queens, performance art and nebulous guitar sounds. Subheads, dark flashbacks, reflections and sharp meta comments. Pieces of the Oedipus myth, in a dream-like bustle between desire, fatalism and dazzling collective excess. Surreal inner worlds meet everyday choreographies in hard cuts.
Toshio Matsumoto, film director, video artist and film theorist, was a pioneer of Japanese experimental cinema in the 1960s. As a documentary filmmaker, he produced radical and provocative short and feature films. As early as the late 1950s, avant-garde elements were integrated into his documentary practice. In his influential essay and experimental films in the 1960s, Matsumoto developed an expressive type of documentary that rejects the traditional objective nature of documentary and exposes inner states of mind. In view of the contradictions in the cultural and political systems of post-war Japanese society, Matsumoto appropriated television and journalistic media forms and images in order to expose the manipulative forces behind them.
Curated by Andrea Maria Popelka and Djamila Grandits
Andrea Maria Popelka and Djamila Grandits are friends and curators based in Vienna and Berlin. For this year's edition of frameout open air cinema they have assembled a series of three films about revolutionary struggles, speculative methods and fabulous protagonists.