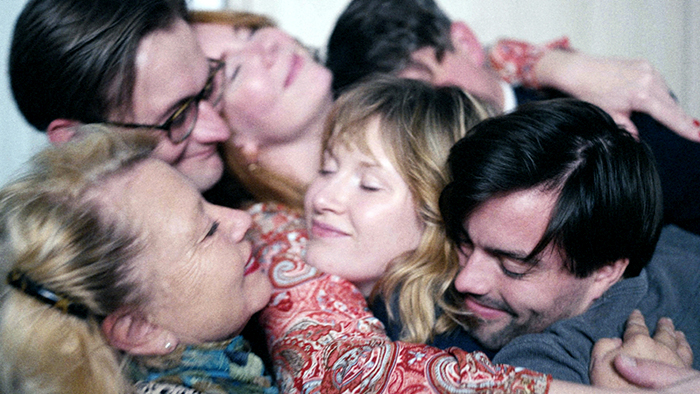 DIE VERMIETERIN
MQ Arena 21
Free Entry
AT 2023, Fiction, 102 min., OV with english subtitles
Director: Sebastian Brauneis
Starring: Marlene Hauser, Margarethe Tiesel, Lukas Watzl u.a.
Script: Sebastian Brauneis, Helmut Emersberger
Camera: Sebastian Brauneis
Editor: Antonia Adelsberger
Sound: Nicolas Antes, Thomas Grabner, Gerd Juritsch
Music: Florian Seyser-Trenk
Production Design: Sebastian Brauneis, Niels Pfeiffer, Helene Stupnicki
Costume: Michelle Karussell
Producer: Sebastian Brauneis, Helene Stupnicki, Niels Pfeiffer
Production: Studio Brauneis
Young Johanna, who works at the theater in Vienna, is urgently looking for an apartment. After many unsuccessful attempts, she finds what she is looking for in the broker jungle. Her landlady, Liliana, a spoiled upper class woman, owns several apartments and also lives on a generous widow's pension. With Johanna and Liliana, art precariat meets high snobiety. Conflicts soon break out between the two that go beyond the windy housing contract. Johanna, willing to find a solution and negotiate, wants to get out of the apartment and the contract. Liliana with played cluelessness, seduction, patronage up to pity numbers and Johanna with her empty purse finally end up in court.
Sebastian Brauneis lives in Vienna. He studied film studies and medicine and works as a director, author and lecturer at the Max Reinhardt Seminar. He has directed more than forty episodes of the show without a name since 2002. In 2019 his first experimental theater production based on motifs by Arthur Schnitzler took place, a theater experience in virtual reality.
The landlady (AT 2023) is his fourth feature film, which, like his previous works, is characterized by an idiosyncratic and skilful low-budget style.