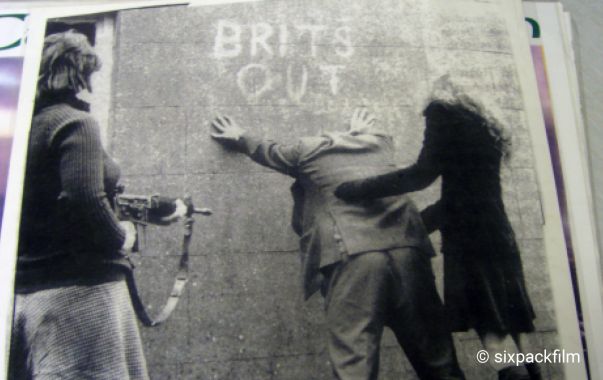 WE DID WHAT HAD TO BE DONE
Arena 21
Free Entry
DE 2018, 90min, Documentary, OV English subtitles
D: Ulrike Ertl, Friederike Berat
Director: Ulrike Ertl, Friederike Berat
Cinematography: Alison Miller, Friederike Berat
Editing: Friederike Berat
Sound: Ulrike Ertl
Concept: Friederike Berat, Ulrike Ertl
Production: Gili Ben-Zvi, Nadine Coquemer, Friederike Lorenz, Frank Thiele, Greta Weiss, Friederike Berat, Ulrike Ertl
In this documentary, the connection between involvement in the conflict in Northern Ireland and emancipation are examined. The women made bombs, went on hunger strikes, smuggled weapons and received prison sentences. After the conflict, many felt forced back into traditional roles. They are not mentioned in the history books. This is where they come into the picture.
The film by Ulrike Ertl and Friederike Berat, who listens to pro-British unionists and pro-Irish republicans, is about the complexity of female ideas about crisis and freedom.
Friederike Berat, born in Belin in 1971, is a curator and filmmaker. She studied directing in Paris and works on documentary films and video installations.
Ulrike Ertl, born in Baden near Vienna 1971, works at the radio, is an author, musician and actress. She studied Performing Arts with Marina Abramovic and is a member of the radio collective SissiFM/RadioF*.