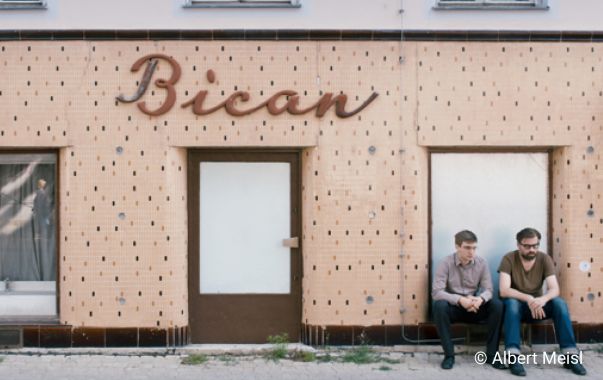 DIE SZABO-&-FITZTHUM-TRILOGIE
Arena 21
Free Entry
AT 2016-2019, 20/25/29 min, Feature, OV German
D: Albert Meisl
With Rafael Haider und Herr Szabo, Erwin Riedenschneider, Nora Czamler, Helene Stupnicki, Simon Spitzer, Ernest Gold, Graham Parkes, Hilde Dalik and others
Die Last der Erinnerung, 20 min.
Director & Book: Albert Meisl
Cinematography: Alexander Dirninger
Editing: Sebastian Schreiner
Production: Lixi Frank
Sound: Henning Backhaus, Mathias Seebacher, Maximilian Liebich, Ines Vorreiter
Sounddesign: Rudolf Pototschnig
Der Sieg der Barmherzigkeit, 26min
Director & Book: Albert Meisl
Cinematography: Alexander Dirninger
Editing: Sebastian Schreiner
Production: Lena Weiss
Sound: Henning Backhaus, Rudolf Pototschnig
Das Schwingen des Geistes, 29min
Director & Book: Albert Meisl
Cinematography: Alexander Dirninger
Production: Lena Weiss
Editing: Sebastian Schreiner
Sound & Sounddesign: Ken Rischard
In cooperation with the Filmakademie Wien, Cinema Next presents the entertaining and award-winning comedies about the unequal duo Szabo and Fitzthum.
"The funniest films in the country", wrote the FALTER about Albert Meisl's short film trilogy, which consists of "Die Last der Erinnerung", "Der Sieg der Barmherzigkeit" and "Die Schwingen des Geistes". According to Michael Omasta, "Albert Meisl, German long-term student at the Filmakademie Wien and King of Comedy, has reinvented the genre of comedy from scratch."
The young talent initiative "Cinema Next - Young Cinema from Austria" aims to create a space for the concerns of the upcoming film generation, designs discussion formats, presents film talents and connects films by young filmmakers with Austrian cinemas. To "make the diversity and quality of young Austrian film visible. Where activities and impulses make sense, we want to set them in motion."
Albert Meisl, born in Munich, studied German and film studies in Munich and Berlin. He studied acting at the Mozarteum in Salzburg and since 2005 has been studying screenwriting and directing at the Vienna Film Academy. He works as a cultural journalist, assistant director, theatre dramaturge and script/continuity.