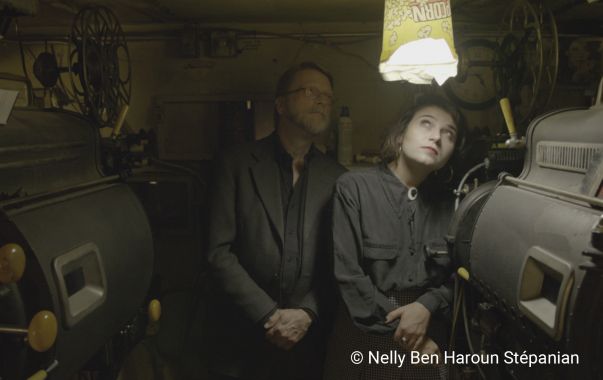 I'M (NOT) A MONSTER
Arena 21
Free Entry
UK 2019, 98 min, Documentary, OV English
D: Nelly Ben Hayoun - Stépanian
With Noam Chomsky, Nadezhda Tolokonnikova, Arjun Appadurai, Leon Botstein, Novbumichi Tosa, Hiroshi Ishiguro, Kanjuro Kiritake II, Hisa Uzawa, Magid Magid, Neil Harbisson, Efrem Amare, Adrienn Almásy, Roger Berkowitz, Metasebia Endalamaw, Nelly Ben Hayoun-Stépanian
Director & Book: Nelly Ben Hayoun- Stépanian
Cienmatography: Fiona Braillon
Editing: David Potter
Music: John Williams
Production: Julia & Michael Phillips
Nelly Ben Haroun Stépanian, dressed as Hannah Arendt, always accompanied by two dolls, follows the footsteps of the great philosopher. The film is as daring as this undertaking may seem and sets in motion an idiosyncratic, exciting journey! A crazy and thought-provoking mind game around the questions of the origin, mechanisms and power relations of knowledge, questions of interpretative sovereignty, knowledge production and ideologies.
The filmmaker visits sixteen different cities, interviews former Arendt students, activists, philosophers and other people. The conversational journey ranges from Noam Chomsky to Nadezhda Tolokonnikova (Pussy Riot), with a few detours to supposed and actual places of knowledge, such as the Internet Archive.
Nelly Ben Haroun Stépanian is director of the free University of the Underground. The University of the Underground is a pluralistic and transnational university in the basement of nightclubs with headquarters in Amsterdam and London, which actively collaborates with institutions and nightlife. With an explicit focus on political theory and philosophy, the shaping of experience, music, theatre practices, film, social action and social dreaming.