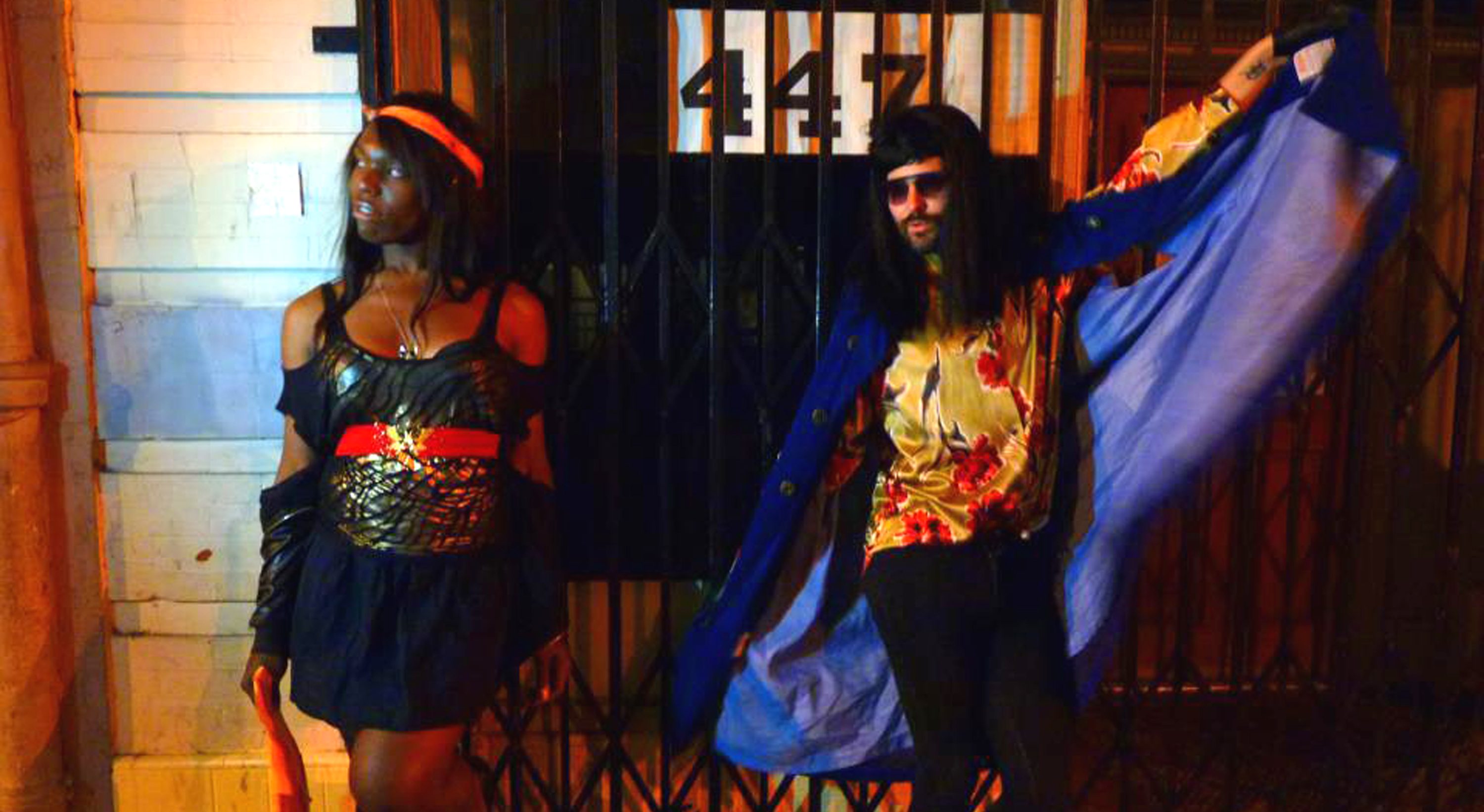 CRIMINAL QUEERS
Free Entry
US 2013, Fiction, 70 min., en OFmeU
Director: Chris Vargas, Eric Stanley
with Star Amerasu, Angela Davis, Ralowe Ampu
Criminal queers visualizes a radical trans/queer struggle against the industrial prison complex and toward a world without walls. Remembering that prison breaks are both a theoretical and material practice of freedom, the film imagines what spaces might be opened up if crowbars, wigs and metal files become tools of transformation and change. We follow Yoshi, Joy, Susan and Lucy as they combatively and passionately read everything from human rights campaigns to hate crime legislature to the non-commercialization of social movements. By working on elimination of multiple forms that hold our hearts, gender and desires, CRIMINAL QUEERS is contributing to collective liberation.
Chris E. Vargas is a Washington-based video maker and interdisciplinary artist whose work explores complex ways in which queer and trans people can negotiate spaces for themselves within historical and institutional memory and popular culture. Together with Eric Stanley, Vargas directed the film HOMOTOPIA (2006) and its feature-length sequel CRIMINAL QUEERS (2016), which were screened at Palais de Tokyo, LACE, Center for Contemporary Arts Glasgow and the New Museum, among others.
Eric A. Stanley works at the intersection of radical trans/queer aesthetics, theories of state violence and anticolonial struggle. He is currently an assistant professor in the Department of Gender and Sexuality Studies at the University of California, Riverside. Along with Chris Vargas they made the films HOMOTOPIA (2006) and CRIMINAL QUEERS (2016). Eric Stanley is also organizing to abolish prisons and build worlds that we can all inhabit.
Curated by Andrea Maria Popelka and Djamila Grandits
Andrea Maria Popelka and Djamila Grandits are friends and curators based in Vienna and Berlin. For this year's edition of frameout open air cinema they have assembled a series of three films about revolutionary struggles, speculative methods and fabulous protagonists.