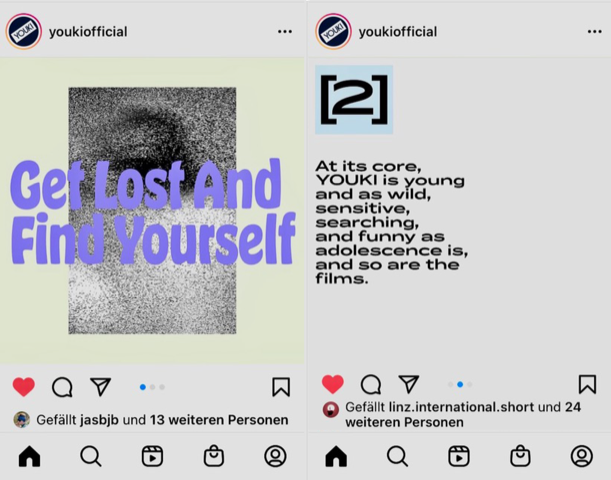 YOUKI presents: Short Film Program "LOST & FOUND"
Free Entry
The YOUKI team presents the short film programme "LOST & FOUND" - compiled from short films of the last festival editions, based on this year's festival theme.
Under this year's annual theme LOST & FOUND, YOUKI 2021 is dedicated to the interplay between loss and discovery: the tension between being lost, (re)finding and being found, but also the diverse feelings, states and possibilities that move between lost and found. LOST & FOUND is above all one thing: cyclical. A never-ending process, in constant renewal and negotiation. Lost can be something beautiful, exciting, light-hearted, which can lead to an altered sense of Found - and vice versa. Between the two poles lies a process that in turn can work productively in both directions. Thus, every Found is the end and at the same time the beginning of a new process.
YOUKI is a media festival for young artists, filmmakers, media producers. The festival's focus is directed on its International Short Film Competition. YOUKI also sees itself as a platform for representatives of the film, media and culture industries, offers trial rooms, media education, concerts and addresses contemporary phenomena in discursive events.