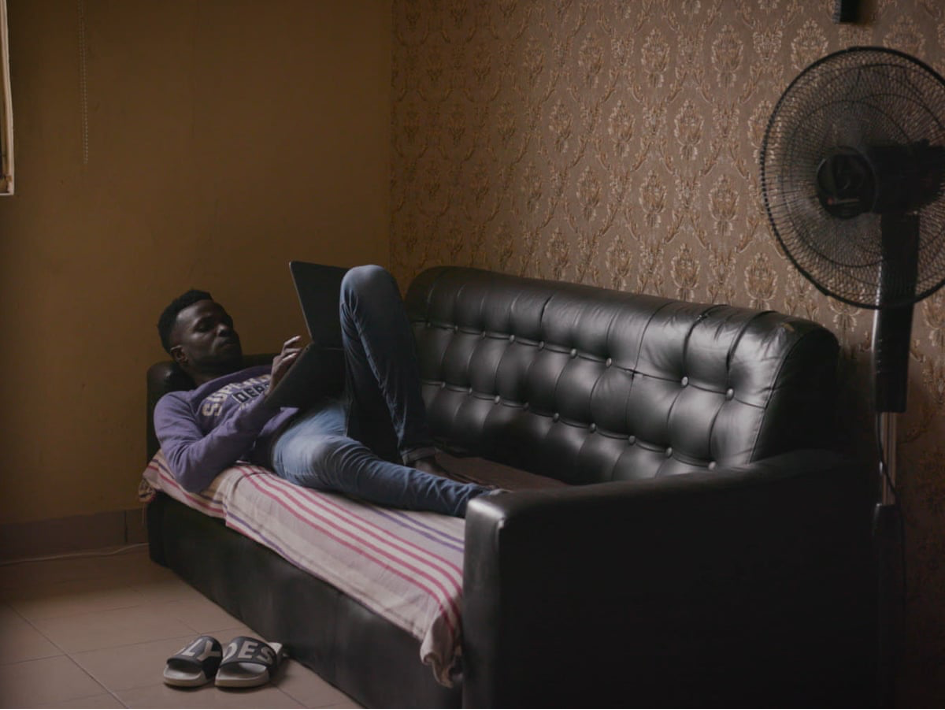 THE GIG IS UP
MQ Arena 21
Free Entry
CAN 2021, 88 min, Documentary, OV
Director: Shannon Walsh
Director: Shannon Walsh
Screenplay: Shannon Walsh, Julien Goetz, Harold Crooks
Production: Les Films du Balibari, Intuitive Pictures, Les Films du Point du Jour, Ina Fichman, Luc Martin-Gousset
Editing: Sophie Farkas Bolla
Cinematography: Etienne Roussy
Sound design: Sylvain Bellemare
In the presence of Laura Vogel (Department of Work Science and Organization, TU Vienna) & Martina Theininger (Frameout Director)
From delivering meals, gathering rides and dating opportunities to tagging pictures and data evaluations, UBER, Amazon, Deliveroo and the like are quick and easy places to find tasks for pay. With the promise of flexible hours, independence, and control over earnings, workers* around the world are attracted by the "platform economy." A perfect system that could enable more freedom and self-determination through digitalization processes. But what does the working world of the protagonists look like in reality?

In France, Nigeria, the USA and China, the experiences in the working worlds of the "gig economy" are largely identical. In addition to familiar phenomena such as underpayment and no social security whatsoever, anonymous evaluation systems on the Internet or the unannounced deactivation of workers are also difficult challenges.
Do consumers with their laptops and smartphones profit the most in the trillion-dollar business of the "gig economy" and is an everyday life without "ghost workers" possible?
Shannon Walsh is a Canadian filmmaker and writer. She has directed the documentaries THE GIG IS UP,H2OIL, À St-HENRI LE 26 AOÛT, JEPPE ON A FRIDAY and ILLUSIONS OF CONTROL. Walsh, who was born in London, is also an academic and teaches film production at the University of British Columbia in the Department of Theatre and Film. With Jon Soske, she is the editor of TIES THAT BIND: RACE AND THE POLITICS OF FRIENDSHIP IN SOUTH AFRICA. In 2020, she was awarded a Guggenheim Fellowship.